Holderness Academy Art Students on CBBC!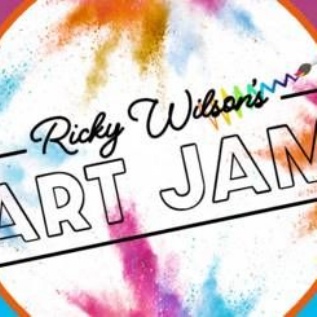 We are proud and excited to announce that, from Monday 1 March, our students will appear on CBBC Ricky Wilson's Art Jam.
In October, a group of Holderness Academy art students from Year 7 were involved in an exciting and unique opportunity to create artwork for a new production for CBBC - Ricky Wilson's Art Jam. In each episode Ricky meets a celebrity friend and he inspires them and introduces a new form of visual art. Our students created artwork based on the celebrities, showing them many different styles and art movements. At the end of each episode the celebrities are shown the work done by the students and a short video clip of them discussing it.
Ricky Wilson's Art Jam will be broadcast on CBBC every week day from Monday 1 March for ten days at 11am and will also be available on the iPlayer as a box set. The episodes Holderness Academy students worked on feature the celebrities Kem Cetinay and Dani Harmer.
Tune in and look out for us!
"It was a pleasure to be given an opportunity to work with such enthusiastic students on a unique project and I look forward to seeing the series on television." Mr Green