Hull FC Academy and Holderness Academy: Rugby Talent Hub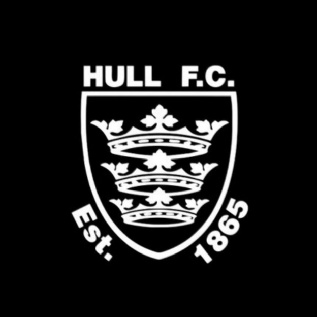 Holderness Academy is delighted to announce the newly forged links with Hull FC Academy to create a Rugby Talent Hub. This new initiative is designed to identify and offer opportunities for potential elite athletes, including the pathway to the Hull FC first team.
Holderness Academy has a history of rugby talent; our most recent being Lewis Martin. Released form Hull City Academy in 2019, whilst Lewis was in Year Eleven, his potential was then spotted by Hull FC Academy whilst playing for Holderness Academy. Priding himself on speed, evasion and running hard out of yardage, Lewis Martin believes he has all of the key attributes needed to be a successful winger. We are proud that he is currently one of the top prospects in Hull FC Academy.
PE teacher Junior Tupai explains "Lewis had already developed skills in football at City which were transferable to rugby and you could see that evidently when he represented the school in our rugby fixtures. He had good game awareness which both football and rugby require and it would just be a matter of time for him to pick up and learn the rules for rugby to see him progress. Although there has been a partnership for some time it is fantastic to see this formally recognised to create opportunities for current and future students"
Head of Youth Pathways at Hull FC, Matthew Faulker continued "It is good to have this relationship formalised. We have worked closely with Holderness Academy delivering coaching sessions and dropping in to monitor students who are already in our youth programme to check on how they are progressing in school and discuss ways we can support. Aidan Burrell played a Super League fixture during the 2020/21 who is Holderness Academy's most recent graduate to play in the First Team. Hopefully the Hub can identify some more up and coming superstars of the future".
The Rugby Talent Hub will run once a month with the sessions being a mixture of athletic development and rugby skills. The focus will be on Year 9, 10 and 11 with the potential for some talented Year 8s to join the group.
We look forward to supporting our aspirational athletes to realise their potential through the Rugby Talent Hub.