Dodgeball Champions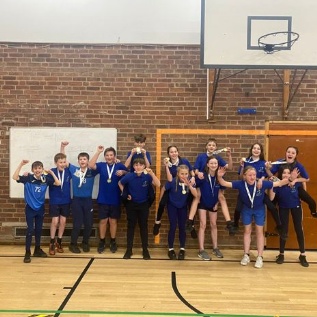 Fantastic performance from the KS3 boy's and girl's dodgeball teams who both put in some stellar performances to win their respective East Riding School Sports' Partnership Dodgeball Competitions.
The event was held at Bridlington School with both teams having to overcome some fierce competition from neighbouring schools; including Hornsea, Headlands and Bridlington.
The boys started off a little bit slow and went down in their first match. After a team discussion and a change of tactics the boys showed fantastic resilience to win their next four matches on the bounce and be crowned champions.
The girls put on an absolute flawless display of dodgeball skill as they won their competition with a 100% record. With a squad of eight players and only six players allowed to play at any one time it was fantastic to see the girls collaboratively work out their team selections and tactics together.
As the final results were read out by the competition organisers a huge cheer went up from both teams as they were crowned champions and received their medals. The reward for both teams is a place in the regional championships in March.