Year 8 East Riding Plate Winners!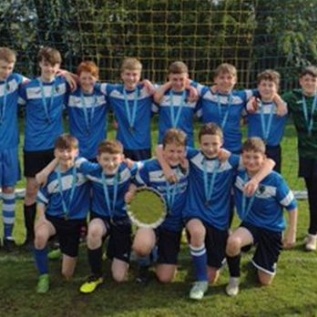 Holderness Academy East Riding Plate Winners!
Huge congratulations to the Year 8 boys football team who have been crowned East Riding Plate winners after a fantastic 2-1 victory against Market Weighton School.
The victory is thoroughly deserved and a testament to the boys hard work and resilience to improve after last year's defeat in the same competition. They have really come together as a team and work together hard for each other giving 100% in every match.
All the players deserve huge credit, but a special mention must go to Bobby C who scored both the goals to ensure the 2-1 victory. George J and James S have also been outstanding at the heart of the defence all year.
Another special mention to Ewan L who has captained the team throughout the season showing immense leadership skills on and off the field of play.
Holderness Academy Alumni PE teacher David Beecroft the proud coach said 'I'm immensely proud of their achievements this season.