Aspirational student is praised for his dedication to Hedon Food Bank!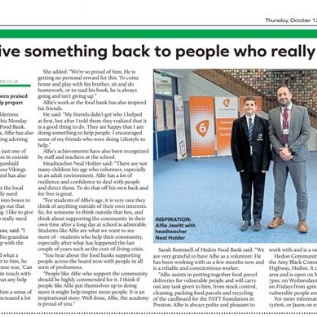 Congratulations to Alfie J for his fantastic work in the community, supporting the local food bank every Monday evening. Alfie has been volunteering at the food bank since July; he said that he really likes to give something back to people who really need it.
Well done, Alfie, the academy is proud of you!