Summer Exhibition 2019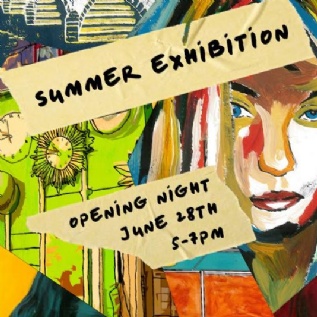 Friday 28 June saw the opening of Holderness Academy's Summer Exhibition 2019. Holderness Academy are continuing to raise their creative profile in the East Riding. Talented Art & Design Technology students showcased their outstanding work in the 7th annual Summer Exhibition at the Academy. The previous six shows have wowed visitors with their professional standards and outstanding work and this year's event is most definitely a further landmark in raising the creative profile at Holderness Academy. The opening night of the exhibition attracted a wealth of the local community and businesses to admire the wide array of artwork and design on show.
Head of Art, Adam Cotson shared his excitement: "Following the great success of the previous 6 shows we are proud to share yet more outstanding work with the local community in our professionally curated exhibition space. Holderness Academy is establishing a legacy of professional art shows in a perfect setting. We hope that our talented artists will receive the recognition they have worked very hard for. We believe our exhibition continues to raise the standards for school exhibitions and we hope to raise awareness of the creative skills our students have. We really look forward each year to an exciting Opening Night."
Mayor of Hedon and the Academy's Chair of Governors, Steve Gallant, said 'It is always a delight to come to the annual exhibition it is a highlight in the calendar I look forward to. The quality is always of such a high standard and the academy and its students should be proud of the consistency'
Students were excited to see their work showcased in such a professional setting ' To see everyone's work being shown off like this is incredible – from small scale to this platform is amazing' said Jessica who brought her excited family to see her work whilst Mia, also in Y11, observed ' It's great to see such a breadth of age groups work shown there is talent from across the year groups'.
It was clear students felt an immense pride as they talked to the many visitors about their art and design projects that ranged from prints and acrylic paintings to children's toys and electric guitars!