Holderness Academy Gets Head Start!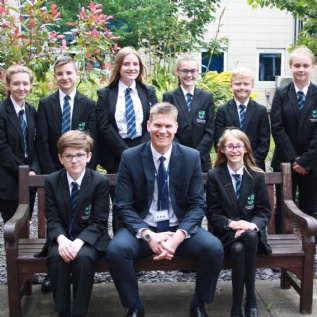 Since joining The Consortium Academy Trust (TCAT) in October 2018 Holderness Academy & Sixth Form College has been led by the Trust's Director of Education, Sarah Young as Executive Head. This term the Academy has seen the appointment of a new Headteacher.
The CEO of TCAT, Dave McCready, spoke of the exciting new era for the academy 'The Trust is delighted to welcome Scott Wilson as Headteacher of Holderness Academy & Sixth Form College. Scott has enjoyed great success over recent years as a senior leader, and latterly, as Deputy Headteacher at The Hessle Academy. He brings a wealth of experience to his new role and is seen by the Trust as the ideal person to lead Holderness forward over the coming years, building on the foundations laid by Sarah Young, as Executive Headteacher. We believe that Scott and his team will ensure that all students, present and future, will benefit from having access to a high quality education that will prepare them for their own career paths in terms of qualifications, skills and experiences. As CEO I look forward to working with Scott as he implements his vision, values and plans for the academy over the coming years.'
Scott Wilson spoke with delight about his new post - 'I am extremely honoured to be the Headteacher of Holderness Academy & Sixth Form College; a role that fills me with great pride and excitement. I am looking forward to continuing the excellent leadership that Mrs Young has provided to the Academy in recent months.
I am also supported by an exceptional group of senior leaders and a committed body of staff, who work tirelessly to provide the best education for all.
I am looking forward to working with the whole community as we strive for greater success for our young people. By working together we can ensure that all students enjoy their time at the school, make excellent progress and leave with the necessary skills and attitudes to lead successful and fulfilling lives.'