Sports Day 2019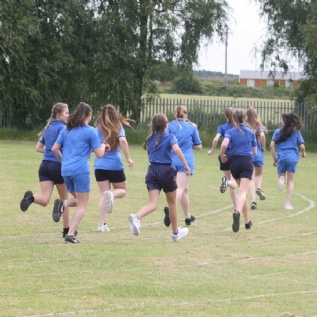 Holderness Academy held its annual Sports Day on Monday 8 July, where students from Year 7 to Year 10 (and staff) took part in multiple sports activities. The day included competing against different teams in team games and track and field events. Students participated in Softball, Football, Catch the Flag, 100, 200 and 800 metre races, Long Jump and Vortex. Throughout the day, a Tuck Shop was available and students had the opportunity to receive rewards for their hard work and participation; students collected stamps which they could then use in exchange for sweets, crisps or drinks. At the end of the day, there was a short ceremony to congratulate students and staff for their involvement and celebrate their success. Certificates were awarded to each winning Form and are on display in the Form rooms.
This year's winners are as follows:
Year 7: 7LA
Year 8: 8MRU
Year 9: 9JMA
Year 10: 10JGR
The day was a huge success and congratulations to everyone who took part!