Happy Birthday Edith!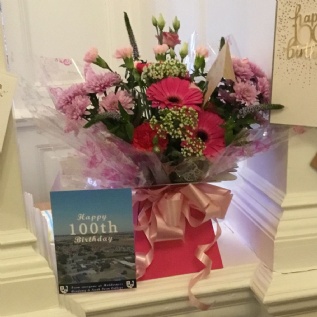 On Thursday 28 November Edith, a resident of Holyrood House in Hedon, celebrated her 100th birthday. Edith is a local lady who worked as a seamstress and lived on George Street before moving into Holyrood. Edith has outlived all but one relative who now lives down south and so Holyrood appealed for locals to help celebrate this remarkable occasion.
Our students created 100 birthday cards. The student Council made the delivery on Wednesday and took some flowers, they then spent time talking to residents and helping to put up Edith's growing collection of cards. The Student Council will visit again after Christmas to spend some time with the residents playing board games; everyone is looking forward to it!