Christmas Begins At Holderness Academy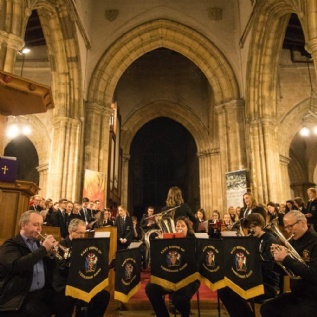 On Friday the 13 December Holderness Academy held its annual Christmas Service of lessons and carols in St Augustine's, Hedon. The service, that is held for the community to enjoy, opened with its traditional candle procession and continued with a feast of carols, music and readings. Attended by parents, governors and local councillors the annual event marks the beginning of Christmas for many. The congregation left into the cold night full of warm thoughts about the true meaning of Christmas. A fantastic evening that was enjoyed by all.
Headteacher Scott Wilson said 'I was extremely proud of the performance of our students who continue to amaze me with their talents.
Special thanks go to Julia Lovel, Liz McCorrie, Emma Buckley, Rev Pulko and Warren for making the evening possible and to the large congregation who supported the event.
I would like to take this opportunity to wish our community a very happy Christmas and a prosperous New Year.'