The Periodic Christmas Dinner Table Show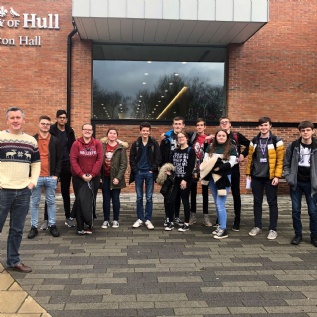 2019 is the international year of the Periodic Table. To celebrate this iconic symbol of Science, we're going to investigate how many elements crop up during a Christmas dinner. Play along with this demo-packed comedy game of periodic table bingo and see how many elements you can spot.
Mr Connolly took a group of Year 12 and 13 Chemistry students to Middleton Hall at Hull University for The Periodic Christmas Dinner Table show. Our students thoroughly enjoyed the show with James W as a winner visiting the main stage for his prize!