Destinations
In order to evaluate the effectiveness of our CEIAG Programme, each year we track the intended and actual destination data of both our Year 11 and Year 13 students. We are proud to have a long history of ensuring our students move onwards and upwards with the future destinations and careers. The number of our students who move onto positive destinations is consistently above both the regional and national averages.
2020 - Year 11 Destination Data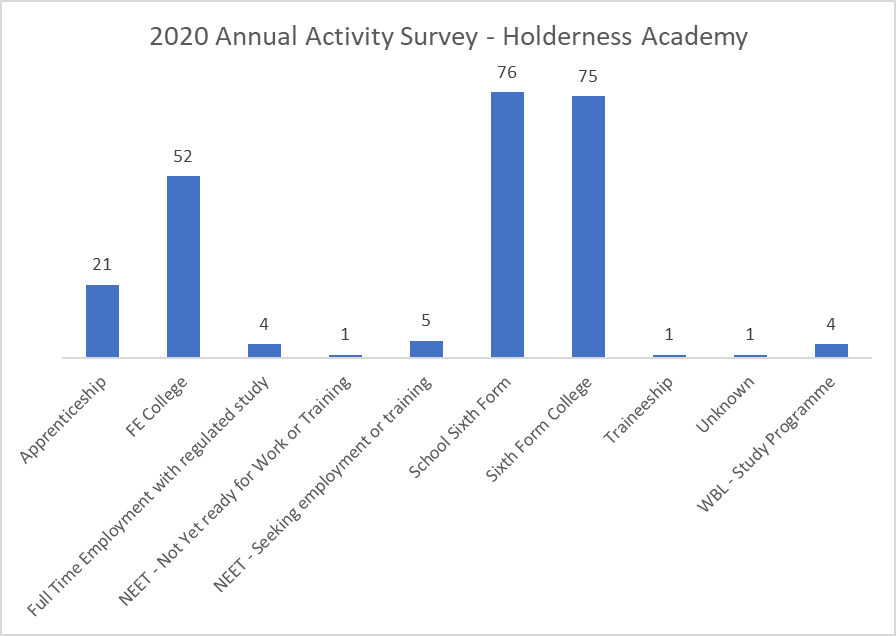 East Riding of Yorkshire Participation Percentage: 96.7%
Holderness Academy and Sixth Form Participation Percentage: 97.1%
2020 – Year 13 Destination Data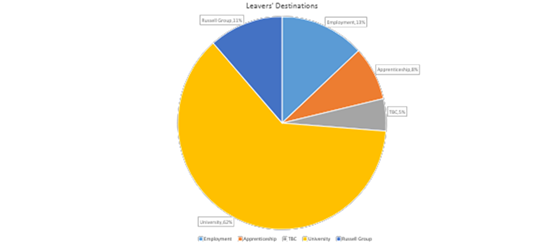 | | |
| --- | --- |
| University | 62% |
| Russell Group | 11% |
| Employment | 17% |
| Apprenticeships | 8% |
| TBC | 2% |
Despite the pandemic, 100% of our students in the 2020/21 cohort progressed onto further study at their first-choice university. This included a number of students who successfully secured places to study Medicine and Veterinarian Science, alongside others who took up course offers from Russell Group Universities including: Durham University, University of York and University of Leeds. The 2020/21 cohort also saw a number of students progress onto apprenticeships in areas such as engineering, business management and accountancy.