SEND & Wellbeing
Student Wellbeing
Student wellbeing is one of the key priorities at Holderness Academy & Sixth Form College and we strive to provide the best support to those students who need that extra help from time to time.
Student wellbeing is intertwined within our curriculum along with the Academy's key values of our Holderness Learner; Aspirational, Resilient, Respectful and Kind.
What is ELSA?
There will always be young people in schools facing life challenges that detract from their ability to engage with learning, and some will require greater support to increase their emotional literacy than others. ELSA is an initiative developed and supported by Educational Psychologists. It recognises that students learn better and are happier in school if their emotional needs are also addressed. Mrs Jones, our ELSA, has been trained by our Educational Psychologist to plan and deliver programmes of support to students who are experiencing temporary or longer term additional emotional needs. The majority of ELSA work is delivered on an individual basis, but sometimes small group work is more appropriate, especially in the areas of social and friendship skills. ELSA sessions take place in our Wellbeing Room which provides a calm, safe space for the students to feel supported.
In ELSA we aim to provide for a wide range of emotional needs:
Recognising emotions

Self-esteem

Social skills

Friendship skills

Loss and bereavement

Relationships

Anger management
How does ELSA work?
Students are referred for ELSA support by their Pastoral Manager or the SENDCO. The programme is delivered over a 6-8 week period with one 1 hour session per week.
Supporting - not fixing
Remember, ELSAs are not there to fix problems. What we can do is provide emotional support. We aim to establish a warm, respectful relationship with a student and to provide a reflective space where they are able to share honestly their thoughts and feelings.
The Wellbeing Room
The Wellbeing room is linked to the Learning Support Department and within close proximity to the Year 7 and Year 8 social spaces. It is a purpose built room designed to make students feel calm and relaxed. The room is light and airy with a colourful design to help put students at ease, especially when exploring their emotions.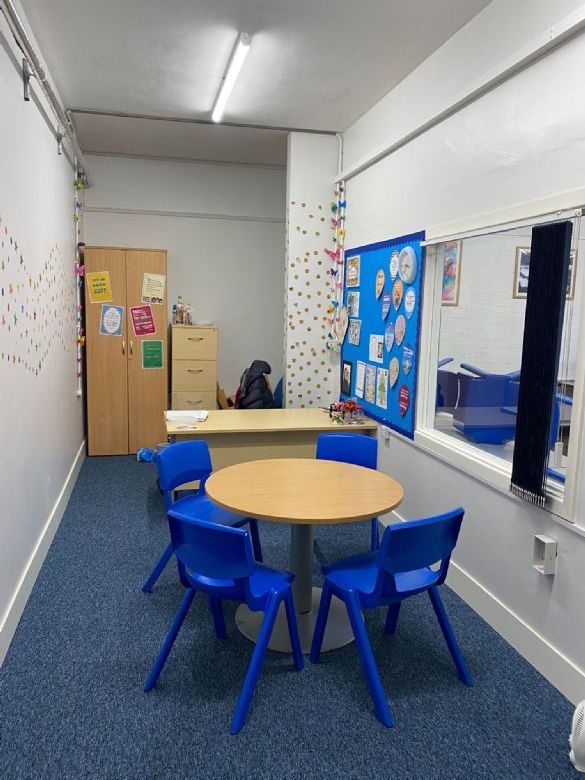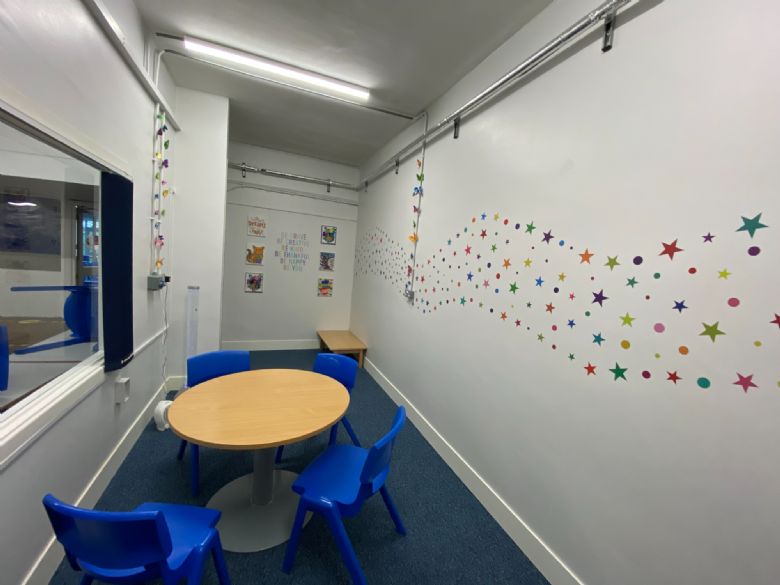 Social Skills
The Social Skills programme is planned by our ELSA and delivered by our specifically trained Teaching Assistants. Sessions are centred around helping students explore social situations and how to cope with them.
The social environment of both school and the world around our students is ever changing and can often be difficult to navigate. These sessions are designed to explore social situations in a comfortable environment and discuss how to deal with them. This is done through games, activities and role play. Students are given targets to explore outside of these sessions and then encouraged to feedback to the group in the following session.
The programme is delivered in small groups specially selected to suit the needs of each student and planned to meet the requirements of the student's needs. The programme is delivered over a 6-8 week period with one 1 hour session per week.
Testimonials:
On completion of their ELSA programmes, we ask students to reflect on their experiences. Here are some of the lovely feedback comments we have received:
"It has helped me a lot with my anger and problems. I enjoyed it very much!" Year 7 Student
"I enjoyed going to ELSA, now I have coping strategies to help me when I'm faced with my issues." Year 8 Student
"I can honestly say that I genuinely feel happier." Year 9 Student
"Really friendly, safe support and really makes a difference." Year 10 student