Safeguarding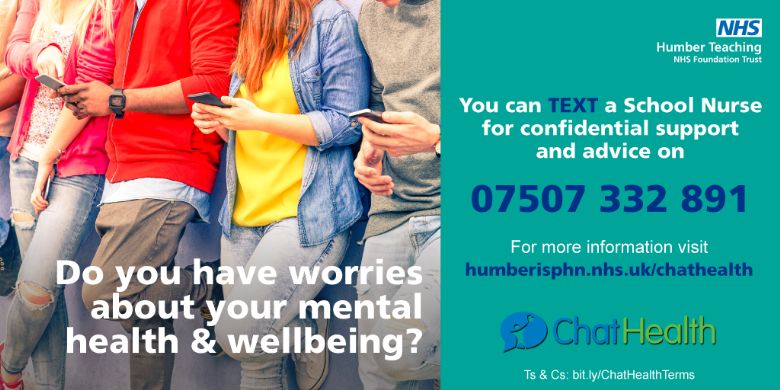 What is Safeguarding?
The phrases 'child protection' and 'safeguarding' are often used interchangeably, but the word have distinct meanings. The key statutory guidance 'Keeping Children Safe in Education' explains what safeguarding is:
Safeguarding and promoting the welfare of children is defined for the purposes of this guidance as:
protecting children from maltreatment;
preventing impairment of children's health or development;
ensuring that children grow up in circumstances consistent with the provision of safe and effective care;
and taking action to enable all children to have the best outcomes.
Put simply safeguarding is:
Child protection
Supporting vulnerable children
Safe care, at home, in school and in the community
Taking action
It might be useful to think of safeguarding as being the filing cabinet and child protection is simply one drawer.
Safeguarding is most successful when all aspects are integrated together. Three key elements include a clear safeguarding ethos, a policy that sets out clear expectations and processes, and high-quality training that ensures staff know what to do and do it consistently across the school.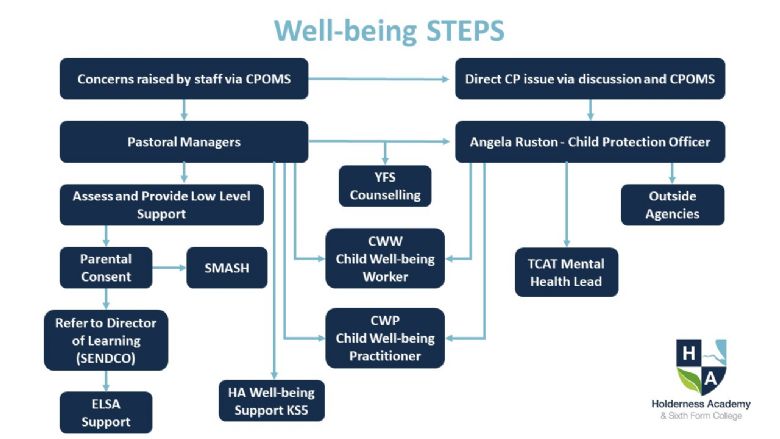 Other key aspects of safeguarding include:
Safer Recruitment
Safer Perimeter
Community issues
Online safety
Risk
Curriculum
Partnership working
Transition Planning
The diagram below shows how the different aspects of safeguarding fit together. To be most effective all elements should be integrated.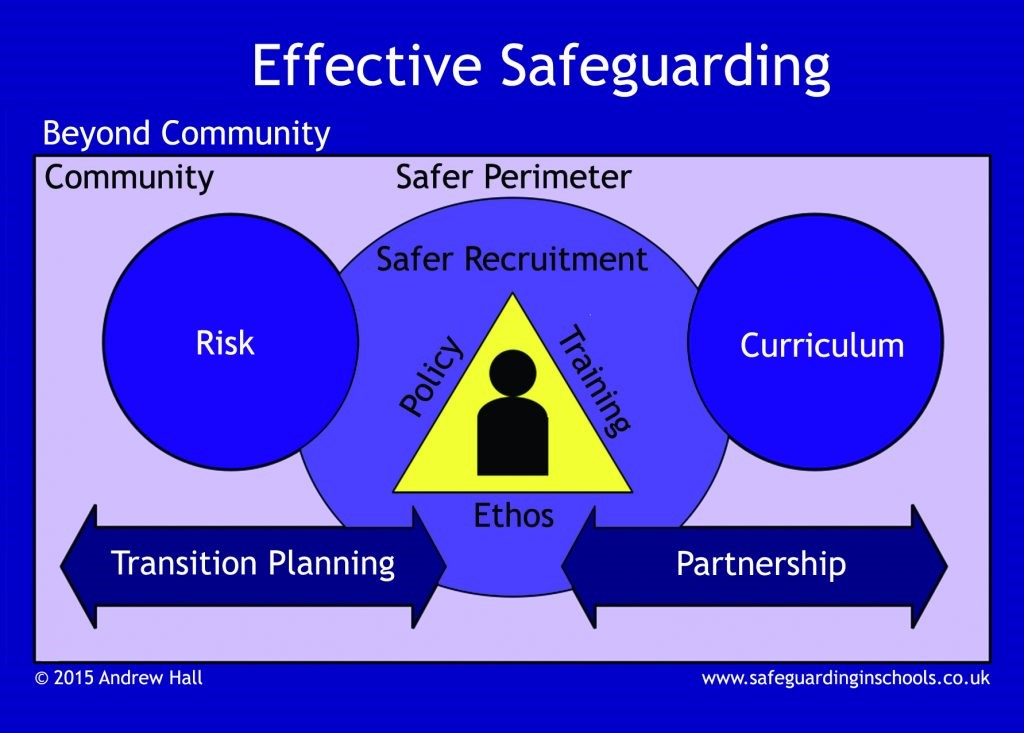 Early Help and Safeguarding Hub (EHaSH)
We are facing an unprecedented situation and children and young people are understandably worried, as well as being vulnerable to other risks whilst they are not in a nursery and the school environment.
During the ongoing situation with Coronavirus (COVID-19), help and advice is available to ensure the safety and well-being of children and families.
If you have a concern about COVID-19 or require information about support from early help services or sources of self-help then contact the FISH team on fish@eastriding.gov.uk
If you need to make a safeguarding referral about a child or young person who is at risk of harm, abuse or neglect or who has significant vulnerabilities they should be referred to children's social care.
During office hours (Monday to Thursday 8:30am and 5pm, Friday 8:30 am-4:30pm), you can contact EHaSH by telephone on 01482 395500
Outside of office hours, please contact the emergency duty team on 01482 393939
---
Useful Links:
Learning about online safety at home (ThinkUKnow)
ThinkUKnow have created a page to support parents and young people online. The site includes home activity packs with simple 15 minute activities support children's understanding of online safety at a time.

There is also parent support information for primary and secondary age groups.

The resources can be found here: https://www.thinkuknow.co.uk/parents/Support-tools/home-activity-worksheets
For further information on how to keep children safe online please click on the link below for help sheets for parents of primary-aged children and parents of secondary-aged children.
https://www.thinkuknow.co.uk/professionals/our-views/parents-helpsheets/?utm_source=Thinkuknow&utm_campaign=11c85df25c-TUK_GLOBAL_MAR_2020_MESSAGE&utm_medium=email&utm_term=0_0b54505554-11c85df25c-64750789
Children and young people can continue to report concerns to CEOP's safety centre over the summer break. If they're worried about online sexual abuse or the way someone has been communicating with them online, they can let CEOP know and speak to one of our child protection advisers.

CEOP has got lots of information and advice on their parents and carers website to help keep their children safer online over the holiday such as:
You can keep up to date with the latest news from the CEOP Education team by following us on Facebook and Twitter. If you have any questions or feedback about our resources, get in touch with us at ceopeducation@nca.gov.uk.
Anna Freud - National Centre for Children and Families
Please click on the link below for information on how to help support young people's mental health. The National Centre for Children and Families gives clear advice to those who are supporting children and young people.
https://www.annafreud.org/what-we-do/anna-freud-learning-network/coronavirus/
Kooth - Online counselling and emotional wellbeing service for 11 – 25 year olds
A new online counselling and emotional wellbeing service has been launched to support 11 – 25 year olds across Hull.
'Kooth' is free and guarantees anonymity for anyone using the service. It can be accessed via a desktop computer, smartphone or tablet device.
It is accredited by the British Association for Counselling and Psychotherapy. Kooth enables users to receive one-to-one online sessions with qualified counsellors, access peer-to-peer support via moderated online forums and read and contribute to mental health and wellbeing articles.