Year 6 Transition
Welcome to Holderness Academy & Sixth Form College. On this page you will find all the relevant information regarding your transition process into Year 7. We are very much looking forward to welcoming you all in September!
The Year 6 Transition webpages are regularly updated. Please email year6transition@holderness.academy if you have any queries.
---
TRANSITION FILM 2021
YEAR 6 TRANSITION INFORMATION EVENING 2021
Holderness Academy's Virtual Year 6 Information Evening will take place on Thursday 15th July 2021.
There will be two sessions, the first for parents/carers of pupils with surnames A-L and the second with surnames M-Z.
The content for both sessions will be the same. If you are unable to make your allocated session please join the other.
Session 1 (pupil's surname A-L) - 4pm - 4:45pm
Session 2 (pupil's surname M-Z) - 4:45pm - 5:30pm
We look forward to meeting you and hope you find the evening useful
Mr Briggs and the Transition Team
For anyone who missed the presentation evening, please see the video below.
---
MEET THE TEAM
Mr Briggs - Assistant Head of Culture and Climate
Hi my name is Mr Briggs, the Assistant Headteacher of Culture and Climate. I lead the fantastic Pastoral Team at Holderness Academy working closely with the Year 7 team to help and support you to settle in, grow and thrive in our community. I am excited about our journey together and creating memories that will last a lifetime.
I teach PE and Maths and am passionate about helping young people fulfil their potential. In my own time I enjoy the outdoors and taking on physical challenges to fundraise for charities that are close to my heart. I love listening to music and spending time in the garden with my two daughters.
You are likely to have a lot of mixed emotions about leaving Primary School and starting Holderness Academy including excitement and probably a few nerves. This is perfectly normal and I'm there with my team to ensure you feel safe and happy.
I look forward to meeting you in September.
Mrs Painter - Year 7 Progress Leader
Hi, my name is Mrs Painter and I am really looking forward to meeting you all and helping you to settle in at Holderness Academy. As a progress leader, my job is to support you in school and help you to achieve your dreams and reach your full potential. I teach Design Technology and I am really passionate about the STEM subjects, particularly engineering.
I live locally and when I am not in school I am a scout leader, with a love of the outdoors. I like to spend my weekends on my allotment with my children and to cook using the produce we grow. I can't wait to hear about your interests and hobbies and look forward to getting to know you all.
I am sure you are nervous, but we are a friendly, approachable team. If you have a question or a problem, no matter how big or small, please ask.
Mrs Day - Year 7 Pastoral Manager
Hi, my name is Mrs Day and I am really excited about meeting you all when you start your secondary school life with us at Holderness Academy. I have worked at Holderness Academy for just over 6 years and loved every moment. I really love my job and truly believe that we provide excellent pastoral support for all of our students. Also, we are really lucky to have our own Year 7 area (where my office is based), playground etc. to support you and I think our year area is the best in the school.
I love to cook, bake, garden, read and spend time with my family and friends. I am a big Manchester United fan (disappointed about this year's results, but maybe Liverpool are just keeping the top spot warm for us!)
Please try not to worry about starting secondary school, we have a very experienced team ready and willing to support you! We have been sending out lots of information to support your transition to secondary school, but if you have any questions please don't hesitate to ask.
YOUR FORM TUTORS
Mr Beecroft - Year 7 Form Tutor of 7DBE
Hello, my name is Mr Beecroft and I will be a form tutor for Year 7 this year. I have been the Progress Leader for Year 7 for the last five years and have worked really closely with Mrs Day (the Year 7 Pastoral Manager). I am a PE and History teacher. I am genuinely looking forward to meeting you all. I completed the transition from Inmans to Holderness Academy way back in 1997 as a Year 7 so I know how you all may be feeling right now. I live locally in Hedon and always have. I am really passionate about Holderness Academy and that is the reason why I came back here to teach. I have taught here for nearly eleven years now.
There are so many exciting opportunities you can gain from your time here at Holderness Academy, such as the sports tours to Barcelona, Milan and Paris, the Art trip to London or the chance to learn a completely new language or instrument to name a few.
I am a keen footballer and have played for Hedon Rangers for the last twenty years. I like physical challenges and have completed a bungee jump, a marathon and cycled from Land's End to John O' Groats (the length of Great Britain) for charity.
Remember, I know exactly what it is like to come from a fairly small Primary School to a large establishment like Holderness Academy. So if you have any problems or queries then please do not hesitate to contact me or one of the team.
We are really excited to meet you and are looking forward to being part of the next chapter in your journey through education.
Mr Green - Year 7 Form Tutor of 7JGR
Hello, my name is Mr Green and I will be a Year 7 form tutor. I am an experienced form tutor, having already had the pleasure of guiding two form groups through from Year 7 to Year 11. I am an Art and Photography teacher and really enjoy being creative. I have taught at Holderness Academy & Sixth Form College for 11 years and I am proud to serve my local community.
I enjoy being outdoors, learning about the Second World War and playing sports, especially football (I've played it since I was five!). Before COVID hit I was lucky enough to hike the Inca Trail In Peru which took 4 days. Its highest point is 13,776ft and it ends at the Incan ruin, Machu Picchu. My wife has recently had a baby and she is called Ophelia.
If you are feeling nervous about starting secondary school, do not worry. You have nothing to compare it to so this feeling is normal. After a few weeks you will get used to your new daily structure, make new friends, get to know your teachers and begin to remember your way around the school. You'll grow a lot in the next five years years; in height, yes, but also as a person. The person you are now will not be the person that you will be as a Year 11! There will be many challenges ahead, you will get things right and you will get things wrong (this is all part of growing up). I will be here to support you throughout this important time in your life and I'm looking forward to meeting you
Mrs Dibnah - Year 7 Form Tutor of 7GDI
Hello my name is Mrs Dibnah. I have been a teacher here at Holderness Academy for 14 years, this will be the fourth tutor group I will have had so I'm a bit of an old hand. There's not much I haven't been asked in Year 7 and beyond so I'm here for all your concerns and questions. I'm sure you will have lots as it's a big change to a new and much bigger school than you are used to. Don't be worried if you get a bit lost, even after all the time I've been here I still find rooms I have never been to before!
I teach Food in Years 7-11 and Health and Social Care in Years 10-13. My classroom is the food kitchen in Room 14, usually where all the lovely food smells come from. In my spare time I love cooking and I spent lockdown searching for new recipes and ideas to teach my students.
I look forward to meeting you in September.
Miss Marren - Year 7 Form Tutor for 7HMA
Hello everyone. My name is Miss Marren and I am going to be a Year 7 tutor next year. I am primarily a PE teacher and I teach all the way from Year 7 through to Year 13. I also teach Year 7 and 8 English which I really enjoy. I am involved in careers within school and help run careers sessions and interviews and the work experience for students in Year 10. That will be you before you know it!
One of my favourite parts of my job is running extra-curricular clubs for students, including Netball, Hockey and Rounders. I also love getting involved with various school trips, such as PGL trips, sports tours and ski trips. Although, truth be told, after three trips I am still terrible at skiing!
I have been a Year 11 form tutor for the last 4 years so I am really looking forward to picking up a Year 7 form again, getting to know you all and taking you from Year 7 through to Year 11.
Outside of school I play Netball for a local team and I recently started running. I enjoy walking at the weekend and exploring new places. I spend a lot of time with my friends and family, especially my nieces and nephews.
I'm really looking forward to meeting you all and getting to know you throughout the year. Have a wonderful summer break and we will see you in September.
Miss Hardy - Year 7 Form Tutor of 7MHA
Hi upcoming Year 7s! My name is Miss Hardy and I am a Year 7 tutor. I am also an English teacher and I am passionate about introducing you to some fantastic new pieces of literature! Like you, this is my first year teaching English at Holderness Academy, so I completely understand how it feels to have a new start in a big school, but we can find our feet together and I'll be here to help you all settle in! Holderness Academy is such an exciting and lovely place to work and I am very excited to meet you all and show you what a fantastic Academy we all get to be a part of.
As an English teacher, I love reading and one of my literary heroes is Shakespeare. When you arrive I would love you to come and talk to me about your favourite books! I am also a keen theatre goer and I love going to watch plays and musicals (my favourite musical is Hamilton)!
Although I bet you're all really excited to start your Holderness journey, it is understandable that you might be a bit nervous and myself, the Year 7 team and all the staff are here to support you. Think of your year group as a gigantic team in which we all work together to make your time at Holderness Academy a brilliant one!
After a tough couple of years, we can't wait to meet you properly and help you get started at Holderness!
Mr Price - Year 7 Form Tutor of 7LPR
Hello, my name is Mr Price, and I am a Mathematics teacher. I have recently just completed my PGCE and I am looking forward to teaching at Holderness Academy.
I am genuinely passionate about the Academy and local community which stems from attending Inmans Primary school and Holderness Academy as a student, but also living in the local community for most of my life.
Being an ex-student, I am aware of the fantastic opportunities and education the school can offer and I would urge all students to make the most of them if possible.
I am extremely passionate about sport and in particular football, playing for my local club Hedon Rangers but also having the privilege of playing for Hull City Academy as a junior. My biggest achievement to date was representing Inmans school at the old Wembley (it was a long time ago!). I am also passionate about encouraging a positive mindset, not only in school but also in life outside of education, something that the Academy also actively promotes through our ARRK values.
Starting a new school can be exciting, but I also realise that some students may be slightly nervous. This is completely natural, and I would urge anybody who has any queries to just ask. All members of staff are approachable and more than willing to help as best as we can.
I'm really looking forward to meeting you all and excited at being part of the next phase of your education.
Mrs Marshall - Year 7 Form Tutor of 7SMA
Hello, my name is Mrs Marshall, and I am really looking forward to meeting you in September at Holderness Academy and Sixth Form.
I teach MFL – Modern Foreign Languages (Spanish, French, and German) and I spent 16 years living in Mexico City where over the years I taught English as a Foreign Language, worked for a record label and Independent Internet TV channel in Mexico City, as well as playing electric violin in a band, going on tours in Mexico, Spain, and the UK. Upon returning to the UK, I decided to focus on teaching full time and now I teach languages, which I really enjoy and am passionate about!
I love music, films, series, and books from all over the world and I enjoy visiting different places in the UK and abroad, exploring the countryside, and learning about history, art, and cultures. I am really looking forward to meeting and supporting you on your learning journey through Holderness Academy
---
TRANSITION PASSPORT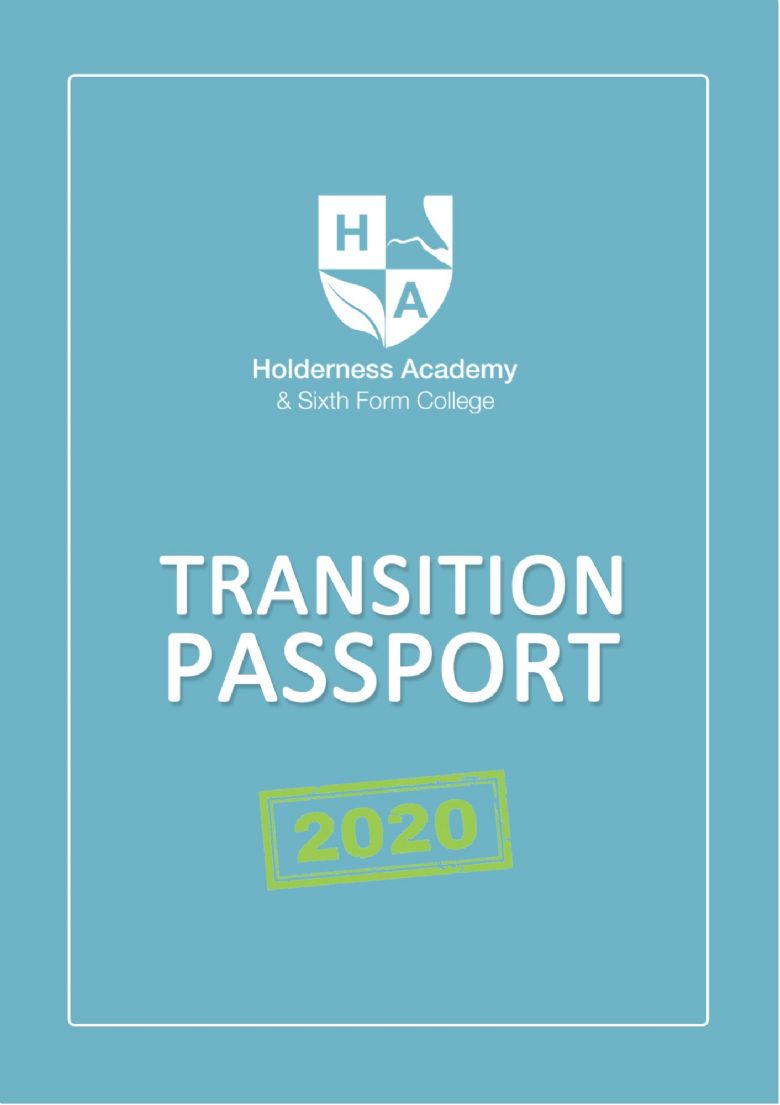 ---
UNIFORM
Here at Holderness Academy we take pride in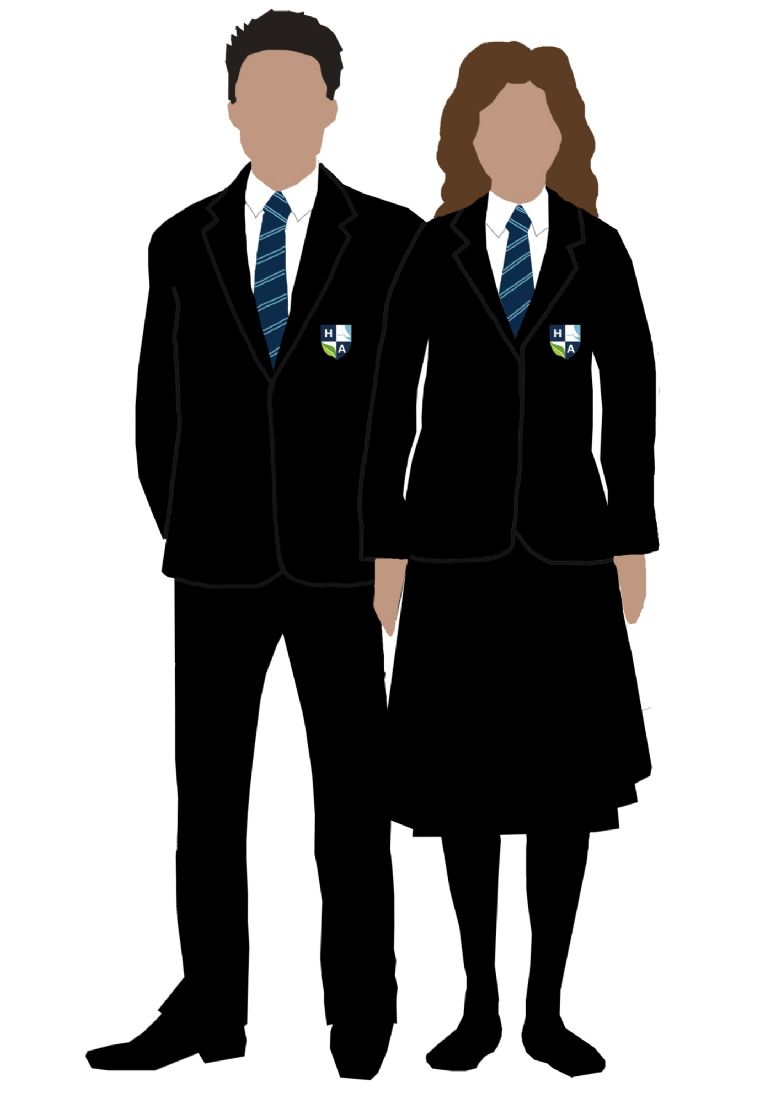 our students' uniform and have clear expectations that encourages students to feel proud to be a part of Holderness Academy. Wearing our uniform gives every student a sense of identity, equality and discipline as a member of the Holderness Academy community.
You can find a copy of our Uniform Policy here
Our Academy uniform can be purchased from Rawcliffes in store and online:
9-11 Paragon Street
Hull
HU1 3RJ
01482 223539

http://www.rawcliffes.co.uk/
---
MOVING UP GUIDE 2021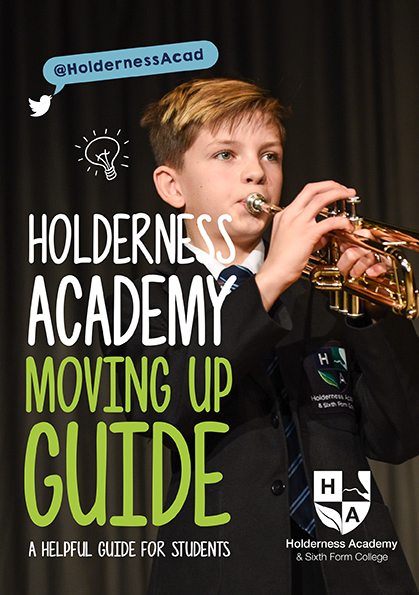 ---
ADMISSIONS & ENTRY PROCEDURE
Please see our admissions policy here.
All parents must apply to their home authority.
East Riding residents may apply on line on www.eastriding.gov.uk using the quick link 'Apply for a School Place'. Those East Riding parents who choose not to apply online will receive an application form from the Authority.
---
CONTACT US
If you have any queries regarding your Son/Daughter's transition process into Year 7 please do not hesitate to contact us via email: year6transition@holderness.academy