Year 6 Transition
Welcome to Holderness Academy & Sixth Form College. On this page you will find all the relevant information regarding your transition process into Year 7. We are very much looking forward to welcoming you all in September!
The Year 6 Tranisition webpages are regularly updated. Please email year6transition@holderness.academy if you have any queries.
---
TRANSITION FILM 2020
---
MEET THE TEAM
Mr Harris - Director of Lower School
Hi. My name is Mr Harris. I am Director of Lower School which means I work very closely with Mrs Day, Mr Beecroft and your tutors. I share an office with Mr Beecroft which is very close to all of your key areas in Lower School such as the Year 7 social area, Year 7 Crofters, the Year 7 playground, the hall and the canteen. This means I am always around to check everything is going well and you are happy in your daily routine.
I teach PE and Geography at Holderness Academy and I do have Year 7 classes in September so I'm looking forward to that! In my spare time I like to keep active and enjoy running and biking. I also love hill walking particularly in the Lake District and the Isle of Arran.
With the Coronavirus lockdown the whole Year 6 transition has been very strange this year with no visits allowed but I do hope the Moving Up Guide, emails, on-line Google Meetings, website and other information you have received have helped.
You are likely to have a lot of mixed emotions about leaving Primary school and starting Holderness Academy including excitement and probably a few nerves. This is perfectly normal and I'm there with my team to ensure you feel safe and happy.
I look forward to meeting you in September.
Mr Beecroft - Year 7 Progress Leader
Hello, my name is Mr Beecroft and I am the Progress Leader for Year 7. I am also a PE and History teacher. I am genuinely looking forward to meeting you all. Like you, I completed the transition from Inmans to Holderness Academy way back in 1997 as a Year 7. So I know how you all may be feeling right now. I live locally in Hedon and always have. I am really passionate about Holderness Academy and that is the reason why I came back here to teach. I have taught here for nearly ten years now.
There are so many exciting opportunities you can gain from your time here at Holderness Academy, such as the sports tours to Barcelona, Milan and Paris, the Art trip to London or the chance to learn a completely new language or instrument to name a few.
I am a keen footballer and have played for Hedon Rangers for the last nineteen years. I like a physical challenge and have completed a bungee jump, a marathon and cycled Land's End to John o' Groats (the length of the Great Britain) for charity. I am currently planning a new challenge at the minute but you will have to ask me about that when we meet in September.
Remember, I know exactly what it is like to come from a fairly small Primary School to a large establishment like Holderness Academy. So if you have any problems or queries then please do not hesitate to contact me or one of the team.
We are really excited to meet you and are looking forward to being part of the next chapter in your journey through education.
Mrs Day - Year 7 Pastoral Manager
Hi, my name is Mrs Day and I am really excited about meeting you all when you start your secondary school life with us at Holderness Academy. I have worked at Holderness Academy for just over 6 years and loved every moment. I really love my job and truly believe that we provide excellent pastoral support for all of our students. Also, we are really lucky to have our own Year 7 area (where my office is based), playground etc. to support you and I think our year area is the best in the school.
I love to cook, bake, garden, read and spend time with my family and friends. I am a big Manchester United fan (disappointed about this year's results, but maybe Liverpool are just keeping the top spot warm for us!)
Please try not to worry about starting secondary school, we have a very experienced team ready and willing to support you! We have been sending out lots of information to support your transition to secondary school, but if you have any questions please don't hesitate to ask.
---
TRANSITION PASSPORT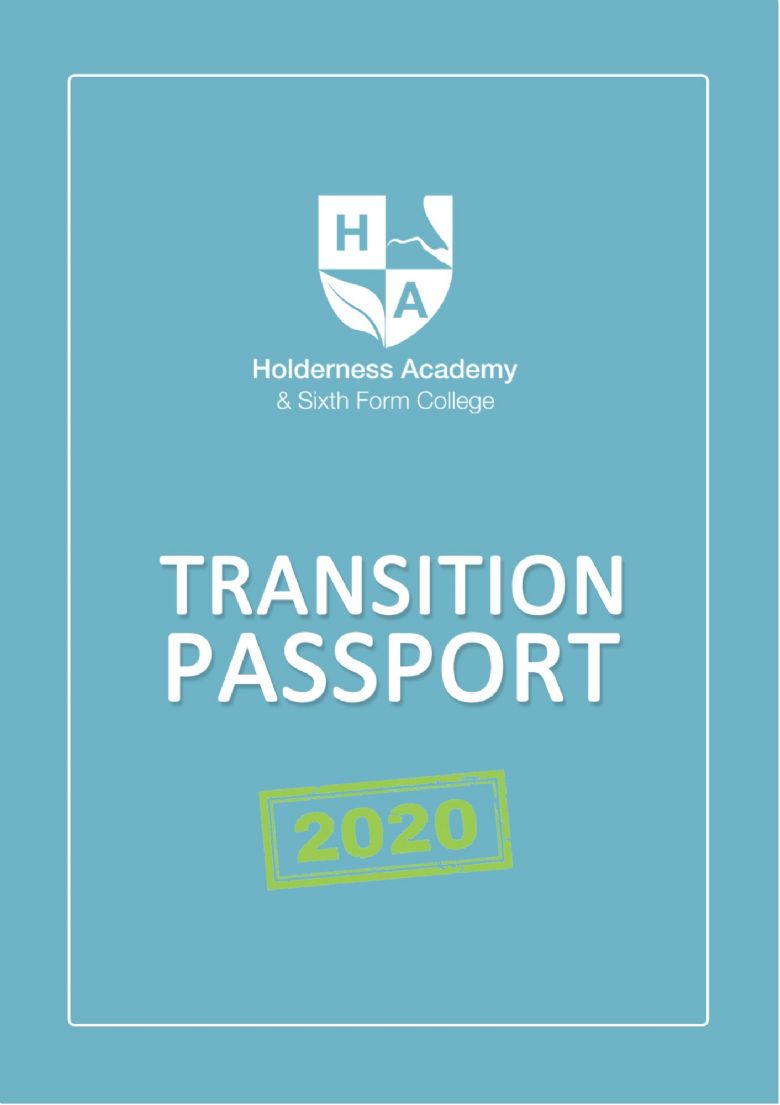 ---
UNIFORM
Here at Holderness Academy we take pride in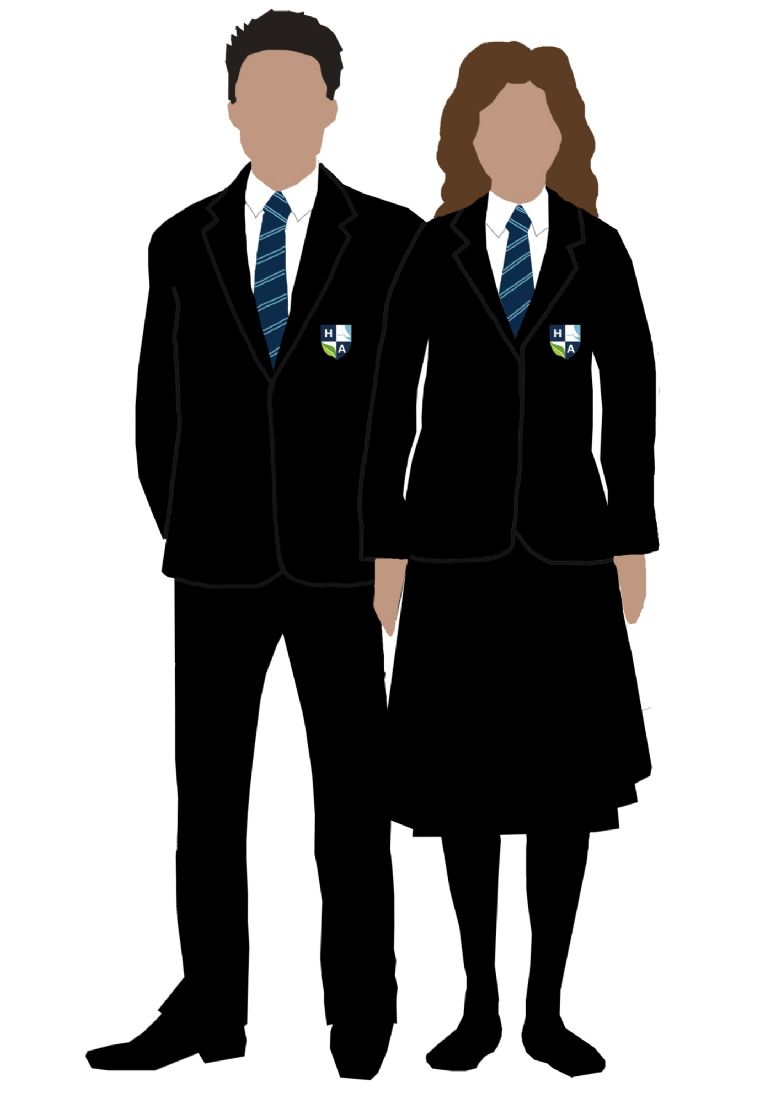 our students' uniform and have clear expectations that encourages students to feel proud to be a part of Holderness Academy. Wearing our uniform gives every student a sense of identity, equality and discipline as a member of the Holderness Academy community.
You can find a copy of our Uniform Policy here
Our Academy uniform can be purchased from Rawcliffes in store and online:
9-11 Paragon Street
Hull
HU1 3RJ
01482 223539

http://www.rawcliffes.co.uk/
---
MOVING UP GUIDE 2020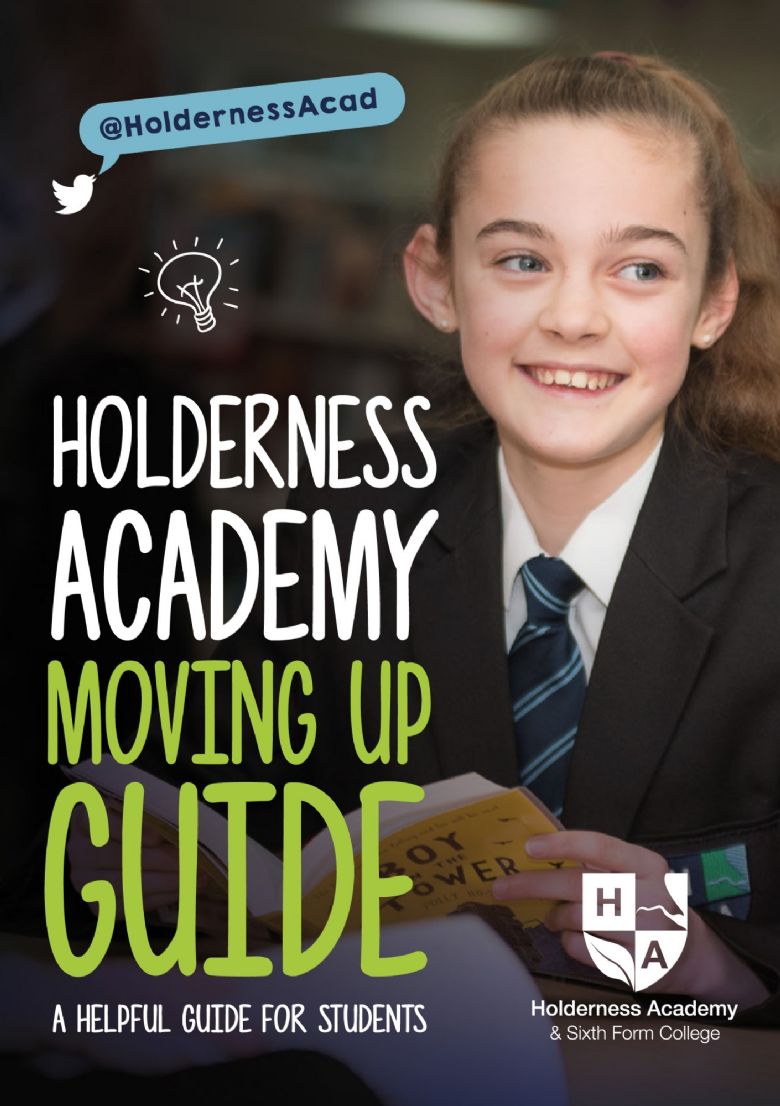 ---
ADMISSIONS & ENTRY PROCEDURE
The Academy's admission arrangements follow the guidance contained in the East Riding of Yorkshire Schools guide for parents. All parents must apply to their home authority.
East Riding residents may apply on line on www.eastriding.gov.uk using the quick link 'Apply for a School Place'. Those East Riding parents who choose not to apply online will receive an application form from the Authority.
---
CONTACT US
If you have any queries regarding your Son/Daughter's transition process into Year 7 please do not hesitate to contact us via email: year6transition@holderness.academy