Revision & Independent Study - Steps to Success
'Steps to Success' is our programme to support revision for Years 10 and 11, combining parent/carer events, classroom teaching, form/assembly sessions, external speakers, careers/options support and wellbeing support.
In addition to these, revision guides and materials can be purchased through School Gateway.
Please find below links to relevant materials. These will be added to throughout the year.
Parent/Carer Support Resources
Link to the recording of Year 10/11 Information Evening 2022: https://youtu.be/FJqH7pEEPbU
To view our Year 10/11 Information Evening booklet, please see below
Revision Resources
Link to a document of web links to subject-specific revision resources: https://tinyurl.com/48e36seh
Current After-School Revision Support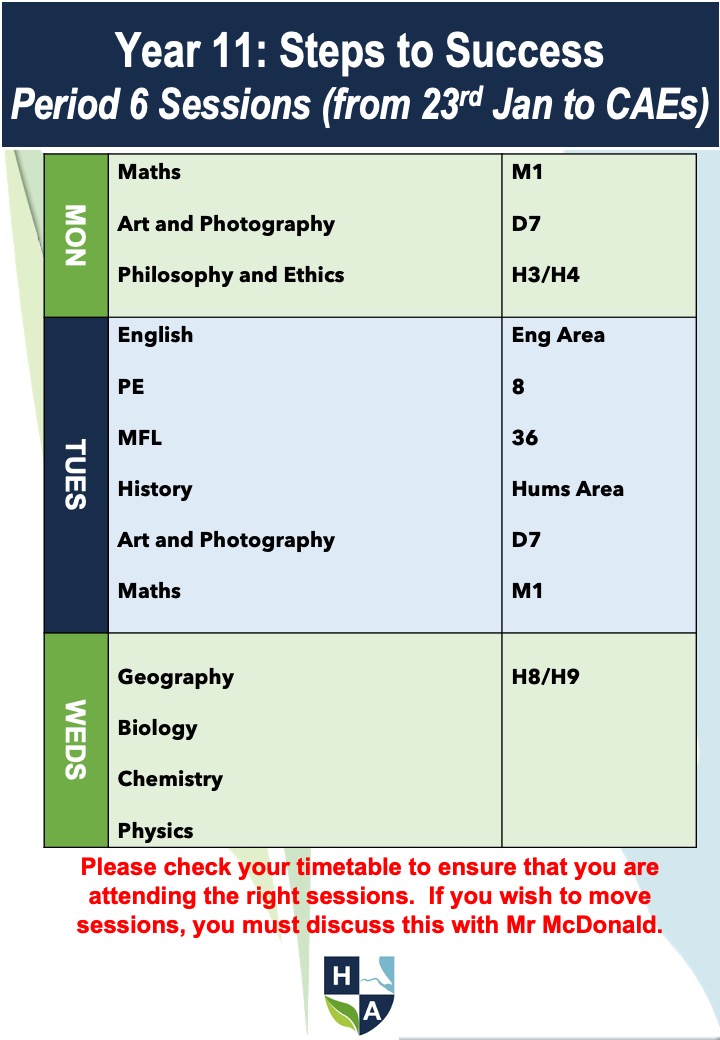 Key Dates for Year 11 Parents/Carers 2022-23